Dominic Schuster at RHS Hampton Court Flower Show
July 1st, 2015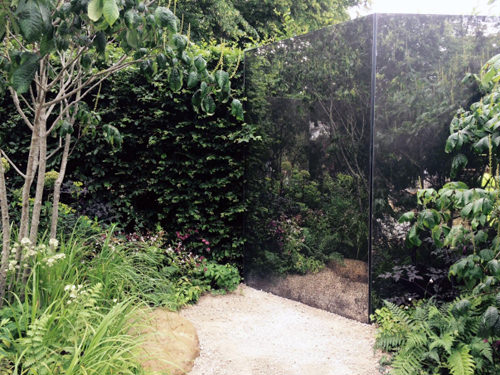 We are delighted to see our mirrors included as part of the award-winning garden 'A Different Point of View' sponsored by Queen Elizabeth's Foundation for Disabled People and designed by Juliet Hutt.  The garden has been awarded a gold medal and 'Best Summer Garden' at this year's RHS Hampton Court Flower Show.
The mirrors featured are antiqued to HM4/DS5 and are an integral part of this reflective, in more ways than one, space.
Congratulations to Juliet and to Ben Deighton at Diggerz Landscapes.
Photo by Juliet Hutt.